5 Tips for Speaking English Fluently with Confidence
At Lingoloop, we see students from all walks of life. Some are advanced students taking online English classes for their careers. Some are beginner students or casual learners wanting to improve their English online so they can speak better with loved ones. Regardless of their level, all students want to speak English with confidence. You may wonder "How can I speak English fluently?"
Here are some simple steps that you can take to boost your confidence speaking English and increase your fluency.

1) Treat your brain like a muscle
There is an old saying in English: practice makes perfect. It's a simple concept. If you want to get better at anything, you have to practice, and it is no different when you want to improve your English fluency. 
When we say "treat your brain like a muscle" we mean create a consistent learning schedule as if you were going to exercise or workout. Plan to practice your English speaking once a day, or three times a week. Come up with a schedule that works for you. However, the key is consistency. Practicing a few times every week is better than doing it every day for a week and then stopping for 3 weeks.  Staying organized will help you develop good learning habits and allow you to improve.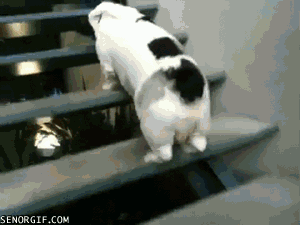 2) Set goals for yourself
When we meet a Lingoloop student for the first time, we always ask them what their learning goals are. You may have a high-level goal like, "I want to improve my English so that I can find a new job," or "I want to speak English fluently so I can communicate with my daughter's teacher." Having something to aim at, will give you direction and improve your motivation.
Also, setting achievable short-term goals are important too. Commit to small things that will help you achieve your main goal. For example, if your main goal is to prepare for a big presentation, you may set short-term goals such as: watching someone give a presentation in English, asking a question in English during a co-worker's presentation or practicing your presentation in front of a friend.

3) Quit negative self talk
If you believe that you can't improve your English speaking, you won't improve. Resist the urge to keep telling yourself that you are no good. It is easier said than done, but it is critical that you don't give up on your dream. 
Examine your negative thoughts and try to put them in perspective. As they say, "Rome wasn't built in a day." It will take some time to make a dramatic improvement in your confidence speaking English, so don't set your expectations too high at the beginning. One benefit of setting achievable short-term goals is that you will feel good as you achieve them. Aim for progress, not perfection and you will be more successful in the long run.

4) It is ok to fail
The advancement of humanity has been based on a very simple method called "trial and error." In a sense, learning is controlled failure. We must know what we are doing wrong so that we can improve upon our mistakes. So don't be afraid to fail – it is an important part of the learning process. The key is to fail early and often while you are practicing. Make your mistakes in an online English class, so that when you are out in the real world you won't fail as much. Over time, confidence will come as you anticipate your mistakes before they happen and learn to forgive yourself for making some small mistakes from time to time. 

5) Team up
There is something very powerful about learning with others. It is extremely motivating to be with other people who share your goals. It is the reason why people still workout in a gym. Yes, it is possible to workout alone, but there is something deep within us that makes us work just a little harder when we know others are watching. So learn with a friend, join a club or find a tutor to help you stay motivated. Learning with others will help you stay on track and make learning more fun. 
We hope you found those 5 tips helpful. Do you want to feel more confident speaking English? Try Lingoloop… you won't believe what our students are saying about us.