Face it. You've been putting it off. You know you need to improve your English for professional and social reasons, but you just have not had the time or energy to take that step. You're too busy with work. You're too tired at the end of a long commute to and from work. 
Well, things have certainly changed.
Our lives and schedules are completely different than they were last month. We are living in a new world where we have to figure out how to do as much as possible without leaving the house.
Lingoloop has been teaching people in the comfort of their homes for years! We're experts when it comes to online learning. Here are a few reasons why you should stop waiting and START taking Online English Classes TODAY!!!
Take advantage of the additional free time you have right now
Because of social distancing measures, we cannot go to dinner at restaurants, or have drinks with our coworkers for happy hour. Instead, use that time for self improvement. It is very tempting to get a second bowl of ice cream and watch another episode of Tiger King on Netflix, but haven't you gotten tired of doing that for the past two weeks? Time to be constructive! You don't want to regret how you used this unique time.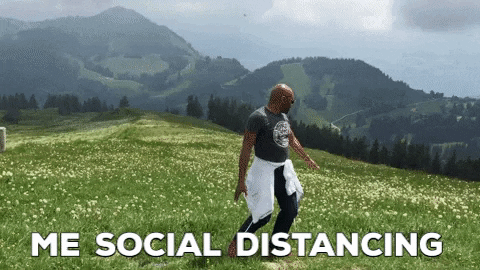 You miss socializing with people
We agree. At first the isolation was kind of nice. There were no plans that we had to keep. There's been no guilt for watching two movies in one evening. But we are social creatures! After a few weeks of no socializing we need to interact with people. You can do that in Lingoloop classes. In a Group Class, you will be with 2 or 3 other people who are the same English level as you, and probably have a very similar background as you. Improve your English while having fun socializing!
There are no other options
Maybe you were already enrolled in English classes at your local Community College, or were planning on enrolling. Well, that is not an option for the foreseeable future. Schools are all closed. Online learning is the only choice!

Routine can be helpful
A key to staying mentally healthy during these strange times is to keep as much of a routine as possible. Doing two or three online English classes a week with Lingoloop will help you to keep a routine. 
Invest in yourself 
The economy and the world are changing fast. We may never get back to what we thought of as "normal." So be as prepared as possible for the new normal. Be confident in yourself. Stop thinking about your English and have the freedom to speak fluently. We can help you do that. Read our reviews! People feel better about their English after just a few classes. 
Take advantage of any new free time you may have on your hands. We've watched enough tv over the past couple of weeks. Now's the time to start doing what you've thought about for months or years. Start by doing a 25-minute Free Trial Class to learn about our method and how taking online English classes with Lingoloop will help you reach your goal of fluency quickly!